Woli Arole is one of those celebrities in Nigeria who have in one way or the other impacted in the lives of many in the society, which includes helping people in their businesses, Career, Health, education and others. Though many celebrities are not that popular, but they are really doing great impact in the society.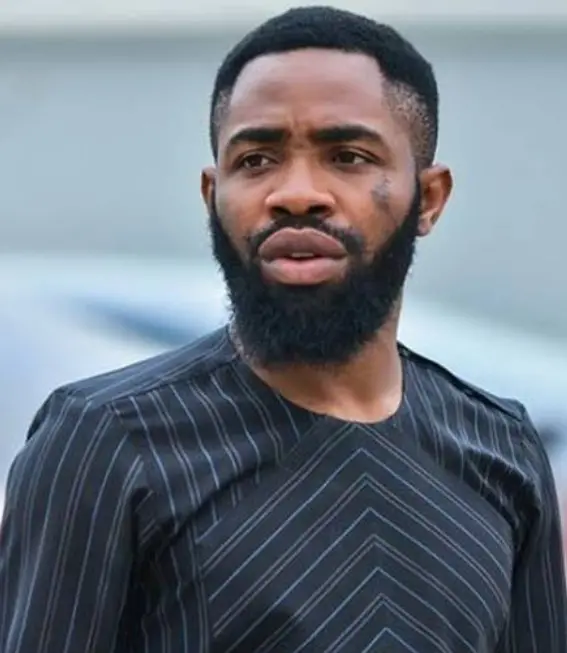 He's a popular comedian who has been very active in the society, if you have ever met him or listen/ watched his jokes which is based on Christian religion, you will definitely testify that he really knows what he's doing and very good at it. Though some may not have seen him or being opportuned to watch his jokes or listen to him while he perform, but trust him, he's very good at what he's doing.
On 10th of October, just last month, he eventually dressed and acted like a mad man at ShopRite, somewhere around lagos. He actually did this in order to pass a message and create awareness to people concerning the world mental health day, which he spoke about how many people are going through mental illness and that includes which includes clinical depression, anxiety and Bipolar disorder, and several others, but they are looking good and well dressed physically.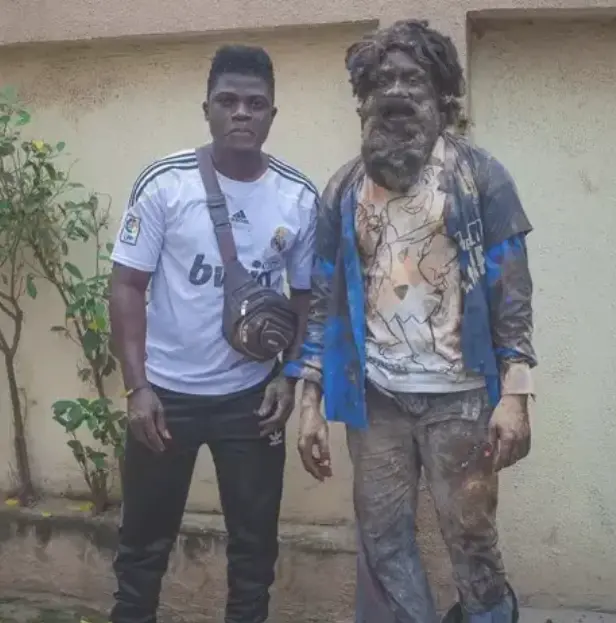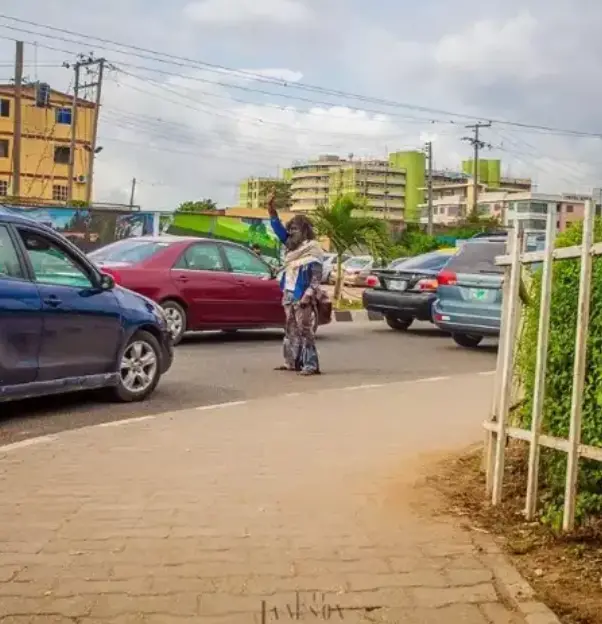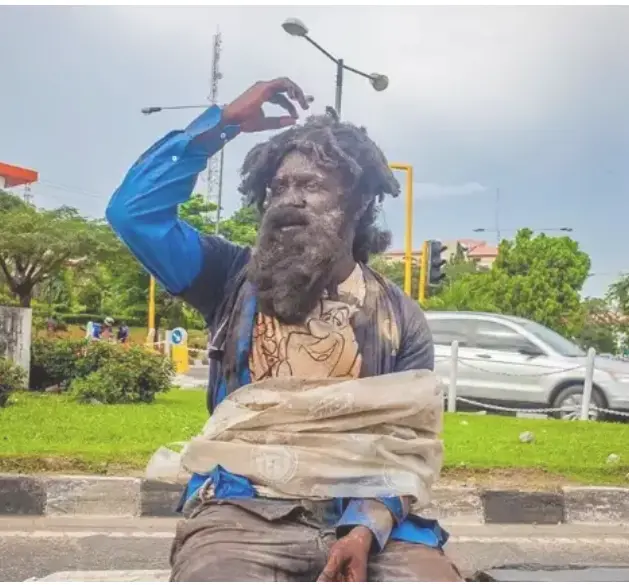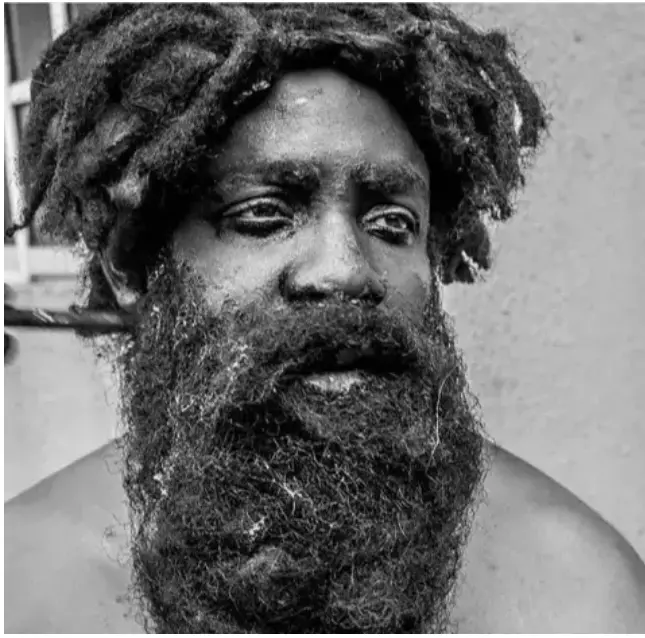 Like I said earlier, he's a good man, apart from being a comedian, and impacting in people's lives, he also remember most celebrities who are legends in the society and may have been forgotten by the society, like legendary Actors, musicians etc. He visited a legendary Yoruba actor, whose name is Alhaji Kareem.
According to him, the man is over eighty years old, and he is said to have acted in several Yoruba movies, and is popularly known for the film titled 'Ti Oluwa Nile', a film that brought him to limelight in the year 1993. And since then, the man has been active in films since 1962, until it seems he's no longer making waves.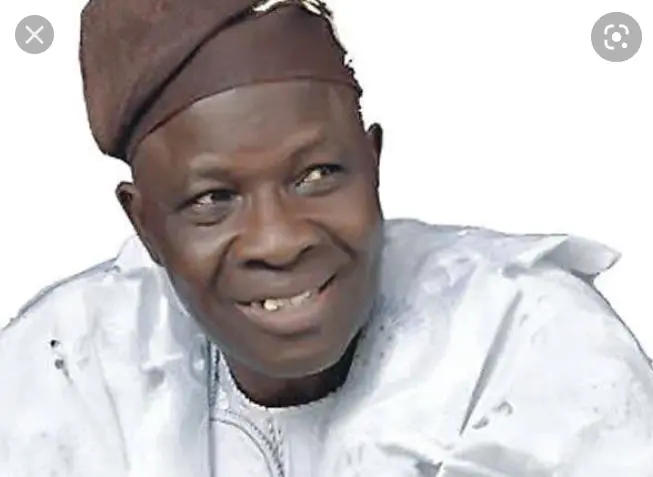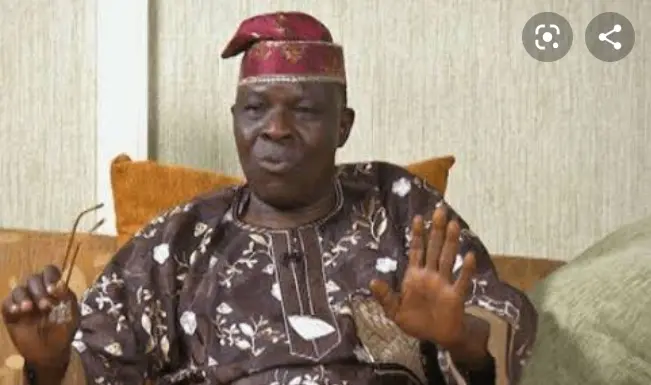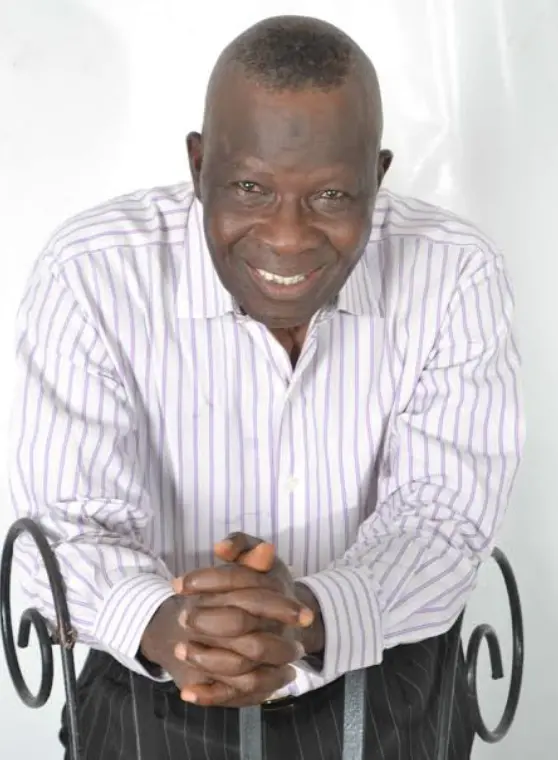 During the visit, he took some of this photographs with him and he actually uploaded them on his social media account, Twitter to be precise, and it has gathered alot of reactions from people who love what he's doing as some were able to pray for him for doing such a great work in the society.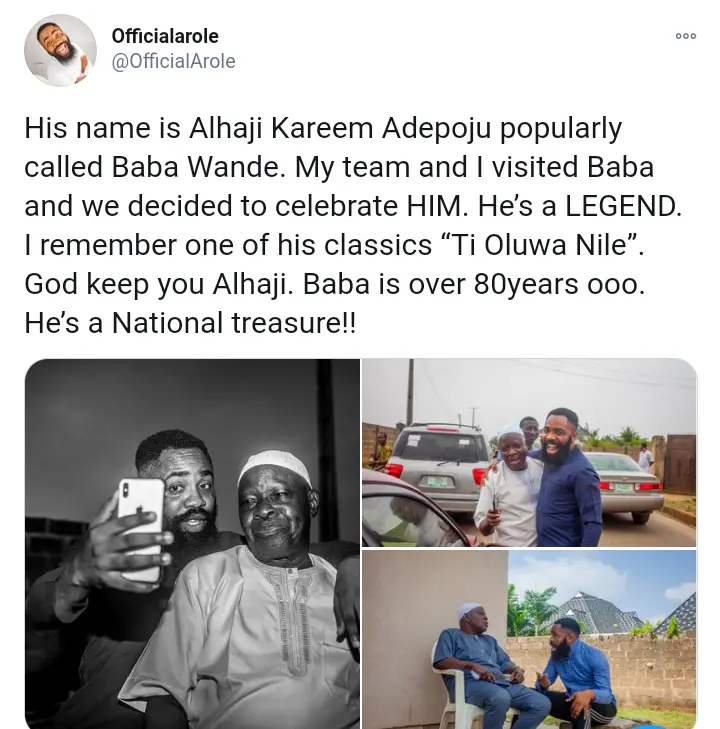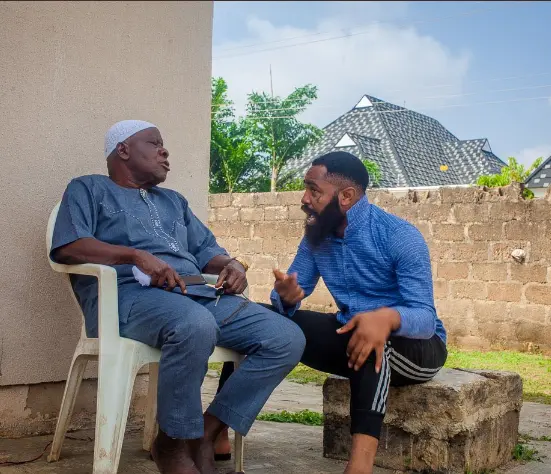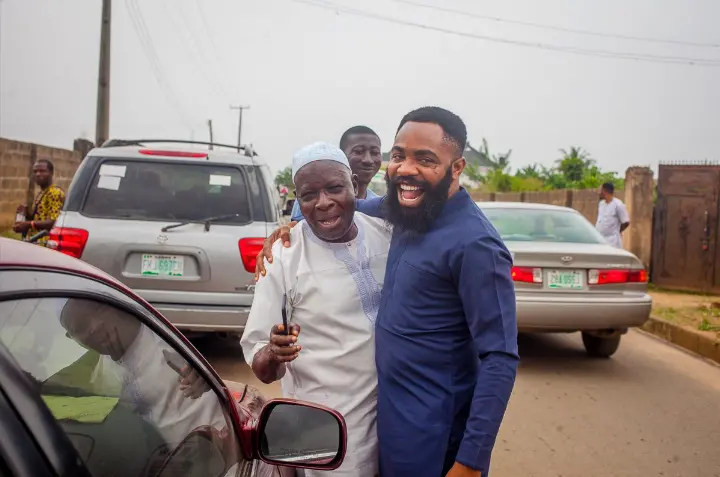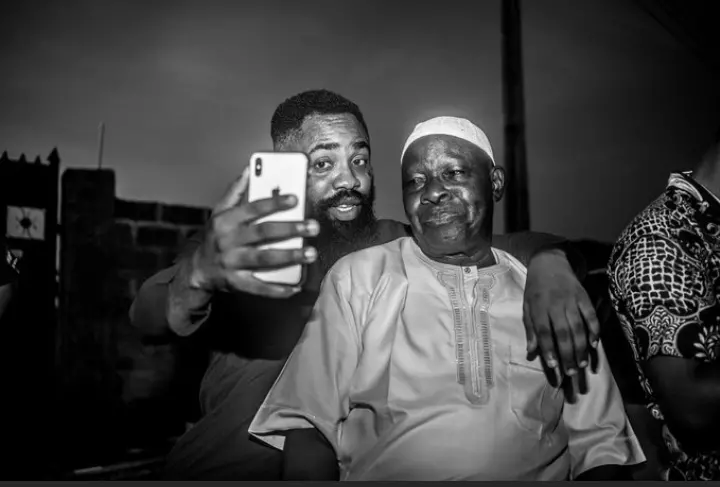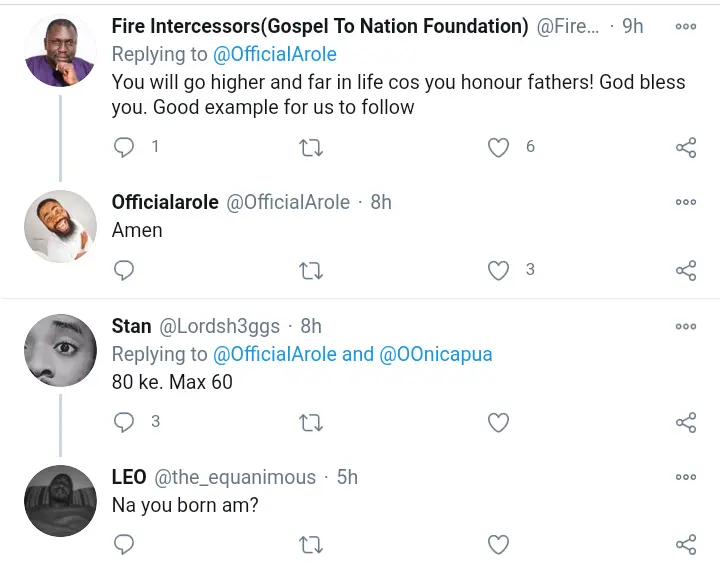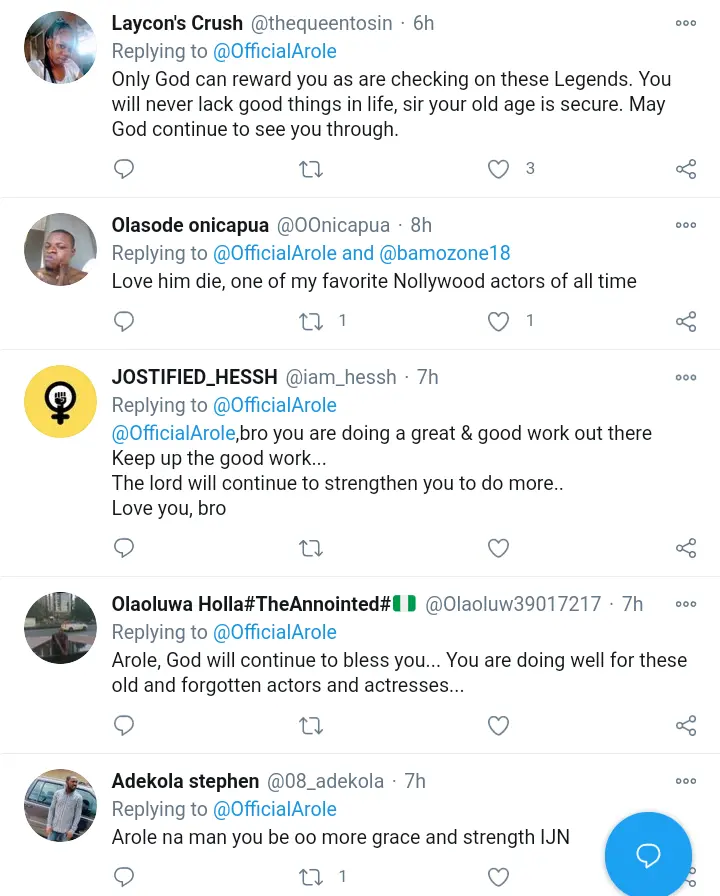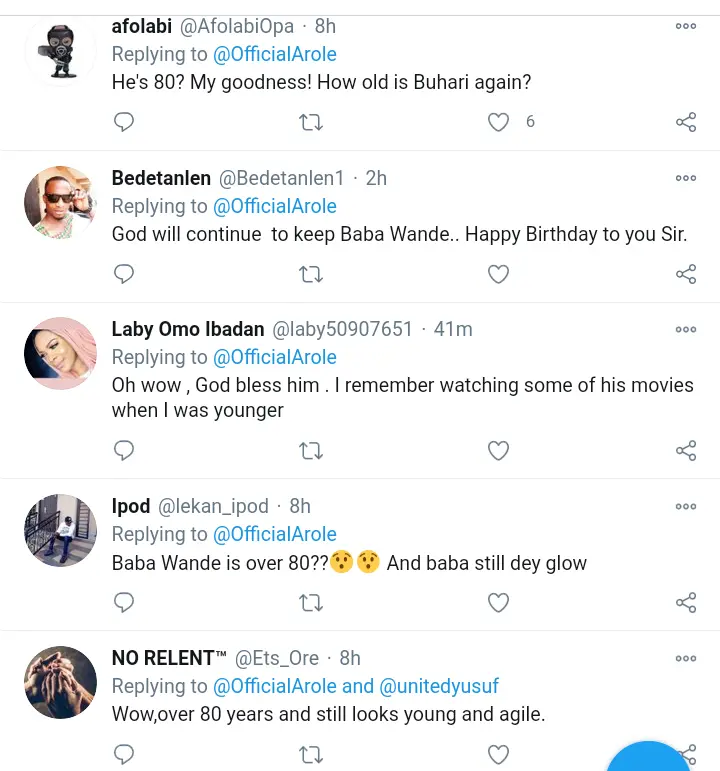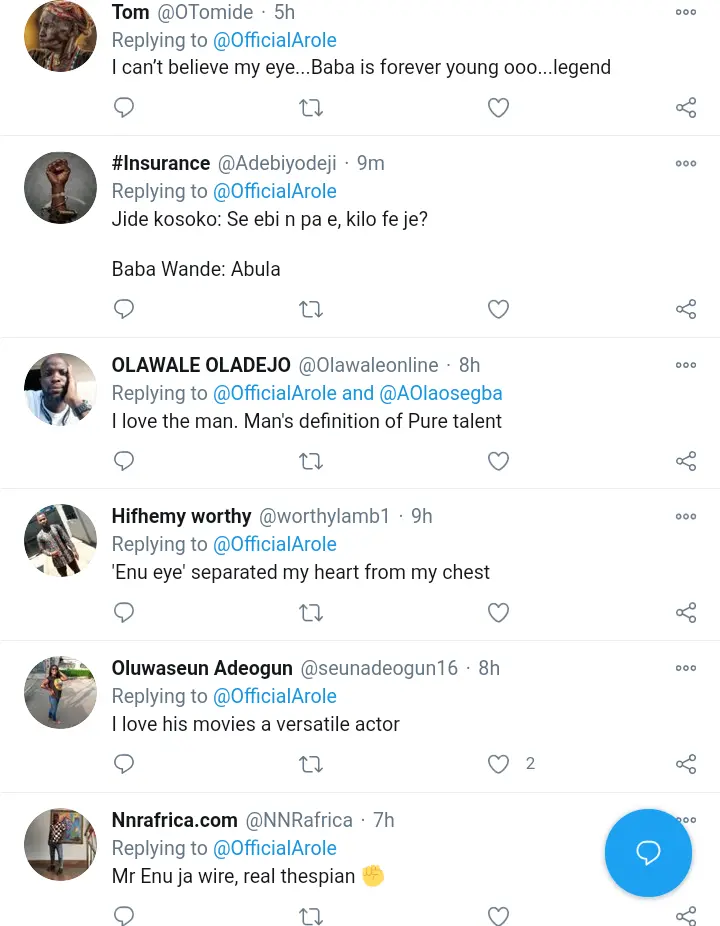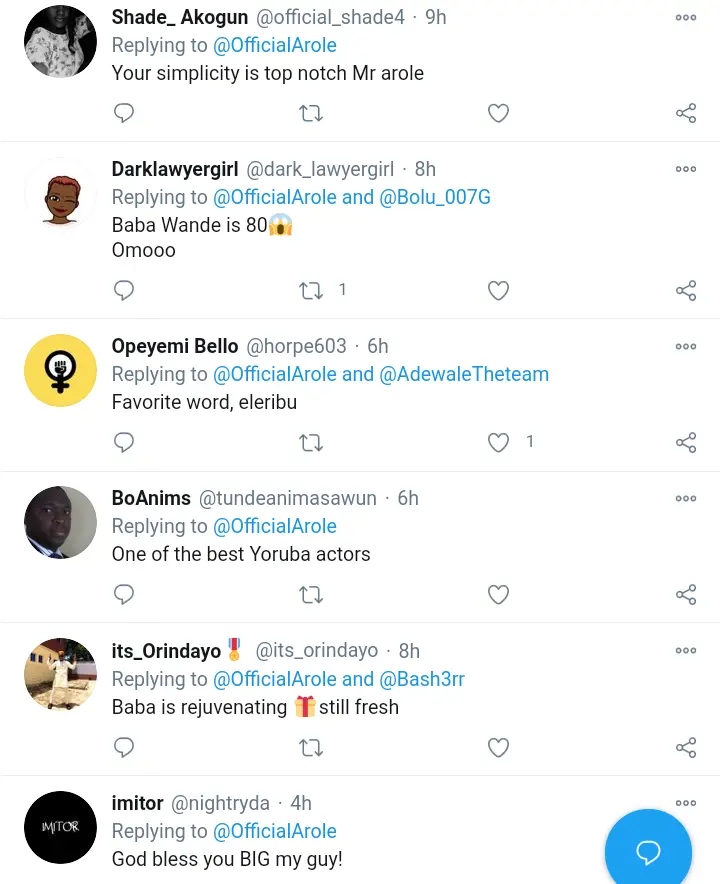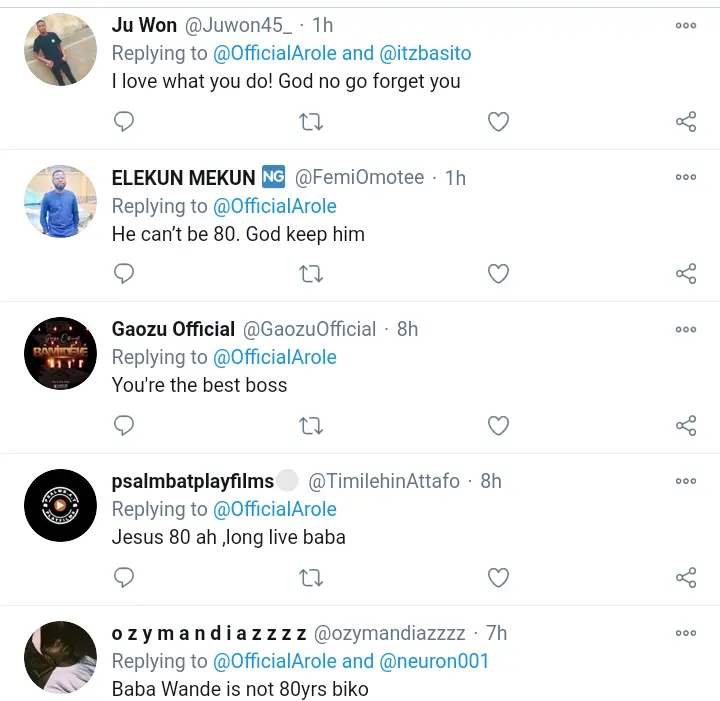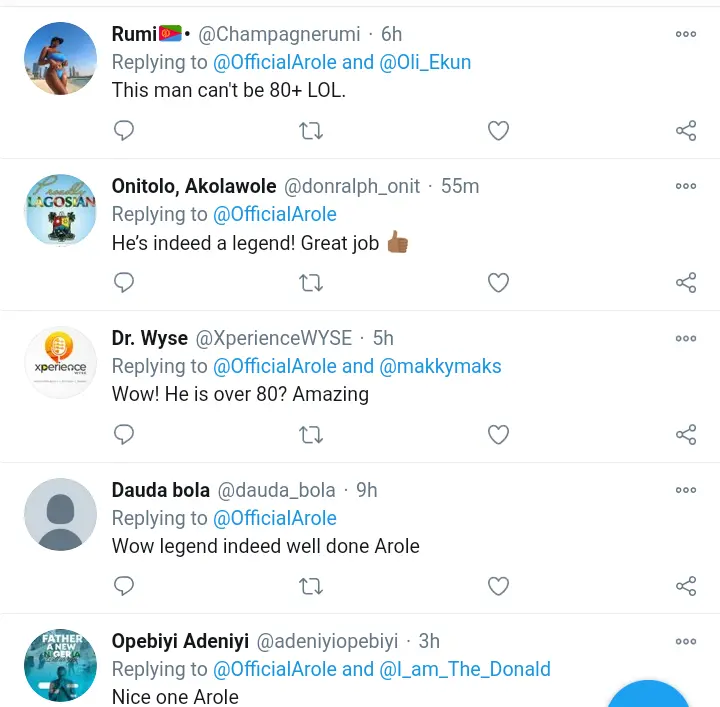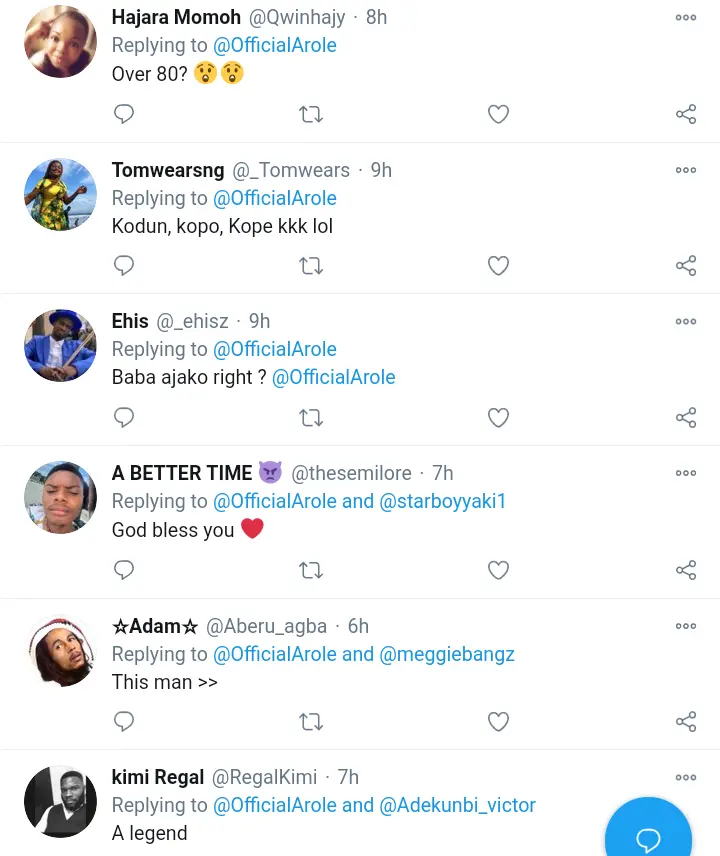 He has actually Celebrated many legends and in doing this, (visiting Baba Wande, who is almost forgotten by many by the society), Nigerians reacted in many ways and have praised the Comedian for a nice work. Many also were very happy to have seen baba Wande who is over 80 years and still looking younger.