Alaafin of Oyo's wife, Olori Ola finally opens up from her divorce, from the monarch.
Before now, Olori Anu usually refers to herself as the king's oxygen, and she was also the Alaafin's youngest wife for a very long period of time before he took another wife recently.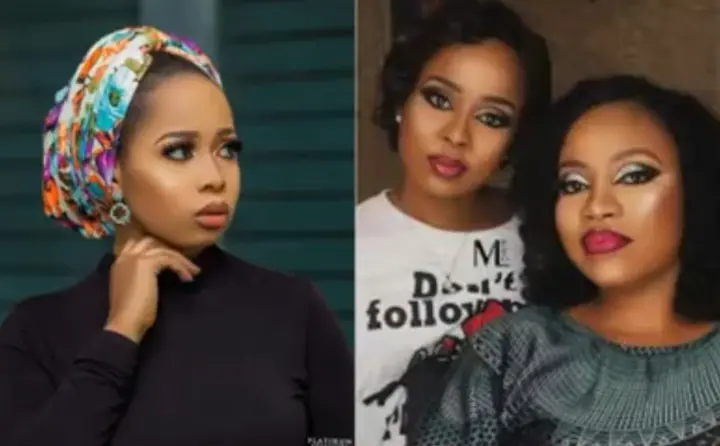 There have been allegations, even before the Sallah celebration, as Muslims celebrated on Friday, July 31st, the top yoruba monarch, was not left out, as himself and his family members, celebrated that day. during the celebration, Alaafin of Oyo took some photos, with his wives, to mark the year 2020, Sallah celebration.
And during the celebration, Alaafin of Oyo took some photos, with his wives, to mark the year 2020, Sallah celebration.
They were all dressed in the same outfits, with similar shoes and bags to complement their outfits.
However, a lot of people noticed that Olori Badirat, who is also known as Ola, was missing in the family photo.
Before now, Olori Ola and another Queen Omo were praise to have such enviable friendship among the co-wives, in the palace. These two were also said to be childhood friends, who married the same man.
They were all over social media platforms, people celebrated them because of their unique relationship.
People couldn't believe that friends who were so close could still go ahead and marry the same man, and still maintain their enviable friendship.
The estranged wife of Alaafin of Oyo has finally disclosed that the allegation of cheating was fabricated by her co-wife, Queen Omo.
She has accused her former best friend, who is also her co-wife, and she made it clear that there is nothing wrong to seek a divorce in a marriage that is not working, or where one is not appreciated.
She also took to her social media platform that she can never date someone who us lower than her husband while stating that God will soon expose those people trying to bring her down.
She went ahead to reveal that an unknown woman has been harassing her lately, accusing her of dating her husband.
Ola also stated that there are things that are not acceptable for those who find themselves in relationships.
She went ahead saying that it is not acceptable for people to remain in relationships where they are not happy, valued, or appreciated, and in her words
" Divorce is OK, breaking up is OK, starting over is OK, moving on is OK, saying no is OK, being alone is ok. What is not OK is stating where you are not valued or appreciated, that is not Ok.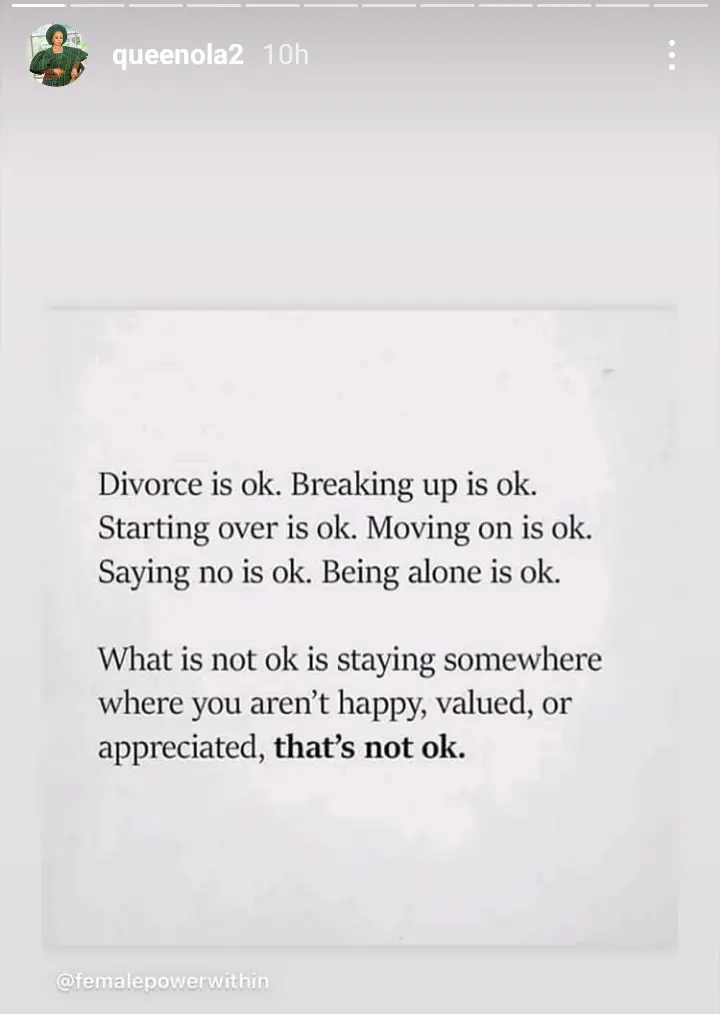 Before now, there have been allegations that Ola was having an extra-marital affair, with the Fuji Musician, Wasiu Ayinde Marshal, but this accusation was denied by both parties.
K1 stated that all the accusations were coming because the Alaafin of Oyo, crowned him with a special titled, Mayegun of Yoruba land.
He also added that he knows about the implications of messing with the Alaafin of Oyo young wife, so he wouldn't dare to do such, and he also threatened a lawsuit against people that are coming with the rumor.
A palace source said that queen Ola is well cultured, trained, respectful and she has never had any issue with her senior queens in the palace. She is a peace-loving person and very religious, who does not joke with her creator through prayers. This was after she denied all these allegations.
But it was stated that there are some people, who are looking for every opportunity to pull her down, by rubbing her reputation in the mud. Also flocking the media space with a lot of comments and romantically linking her with an extramarital affair, and the palace source said, that Olori Badirat has never been disloyal to her husband, and it's a fact that can't be contested.
It's the works of her enemies and those who want to cause unrest in the Palace.
To be truthful, her marriage to Alaafin is still intact, there has never been a time she was sent packing, as it was circulated, she will never commit such an act, knowing fully well the consequences that might follow, this was said some months ago.
Until news circulated days ago, that Queen Ola left the palace, and went to stay with her mother in Lagos state, and that she left the king to marry another man.
Finally, Olori Ola came to address the issue and said She keeping quiet does not mean she is a fool, or she is scared but now she is concerned that when will l these things stop? She also releases some screenshots of messages of herself and a woman, who claimed that Ola was dating her husband.
See the screenshot below.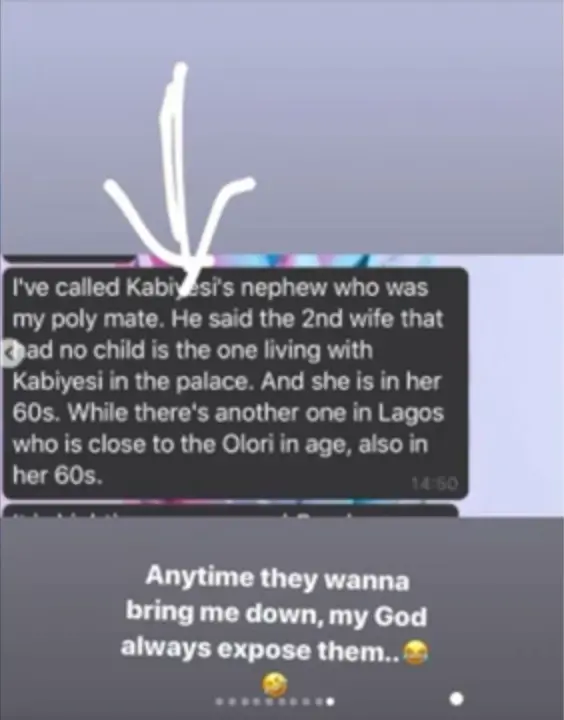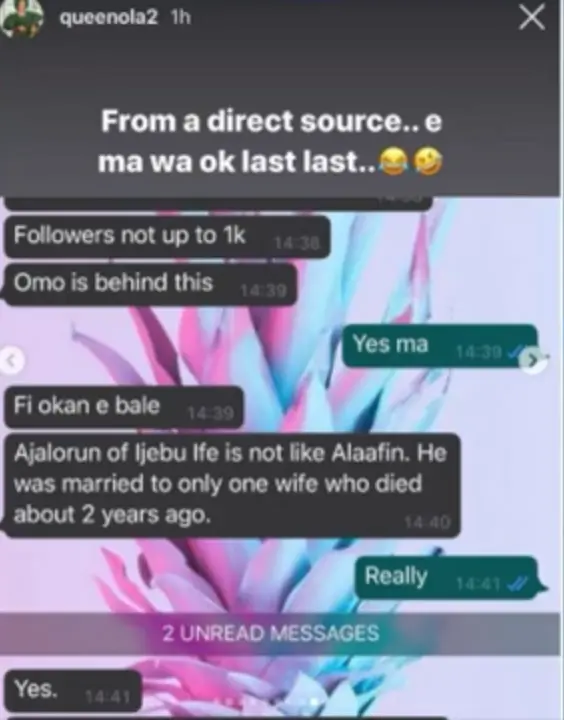 See her photos.