A Reverend Father of the Catholic Church named, Rev. Mike Boni gets married. This man has been a dedicated man of his faith for 25 years. He lectures at Veritas University. He has taken a huge decision of walking down the aisle with his beautiful wife. Instead of violating the church rules, he finally left the priesthood in order to tie the knot with the lady of his dreams.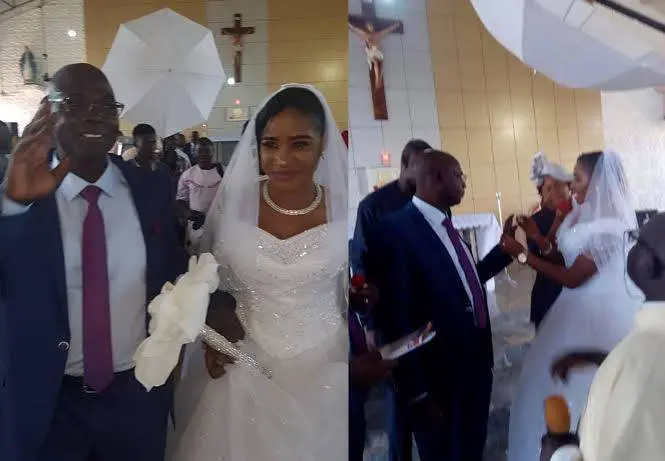 As a priest you cannot get married, it's either you're a full-time priest or you leave priesthood and get married. After several years of celibacy, he went into marriage. This got people talking. Indeed marriage is a beautiful thing. Family and friends were in attendance to grace this wonderful union, all wishing them a blissful marriage ahead.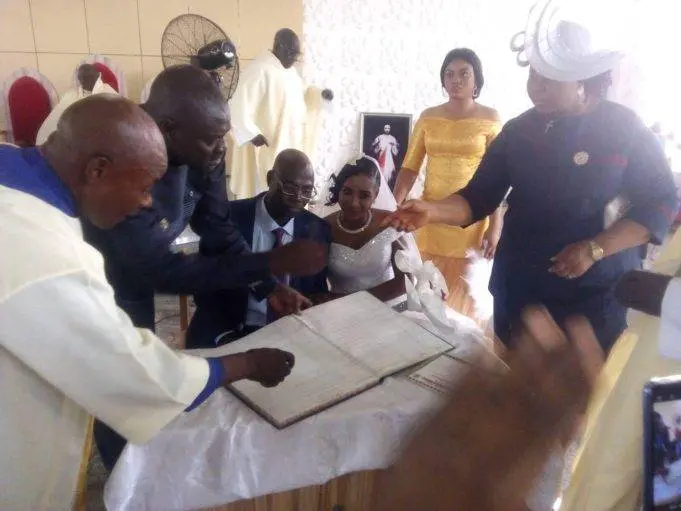 Family is one of the best things that happens to anyone, the love, care etc. Shouldn't be missed by anyone. Rev. Mike has started this journey with his beautiful wife. We wish them a happy married life and fruitfulness ahead.