There are some people in the world that until you see them live, you won't believe that they truly exist due to some kind of traits they possess. These traits have make them unique among people around the world and this has gotten some of them the world's Guinness Record.
Today, I bring to you 10 out of these people with special traits that you won't believe they really exist.
1. The Magnet Man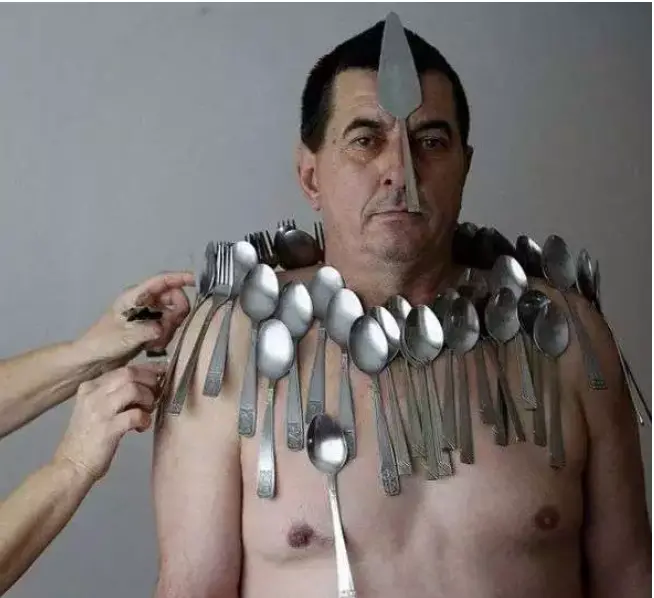 Naturally it is impossible for a him to attract irons like a magnet. Science has also proven the fact that our body is not magnetic in nature but a man has proven this wrong. The man in question have a strong magnetic forces running through his body which makes him attract metallic objects even without literally placed on him.
2. Man With The Longest Natural Lashes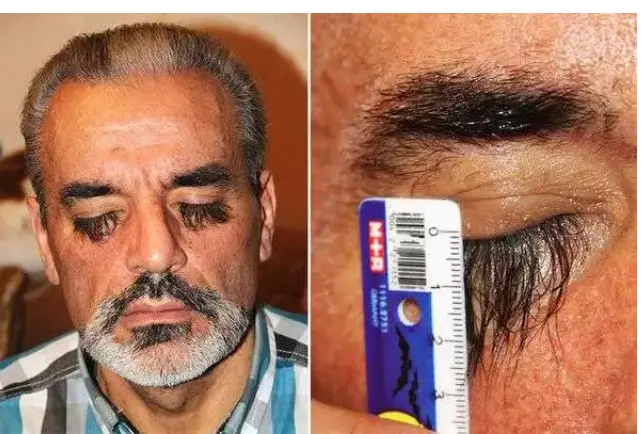 A man has held the world's Guinness record as the man with the longest natural eye lashes. This is what many ladies pay money to fix but a man already have it naturally.
3. A Lady With Her Foot Side Down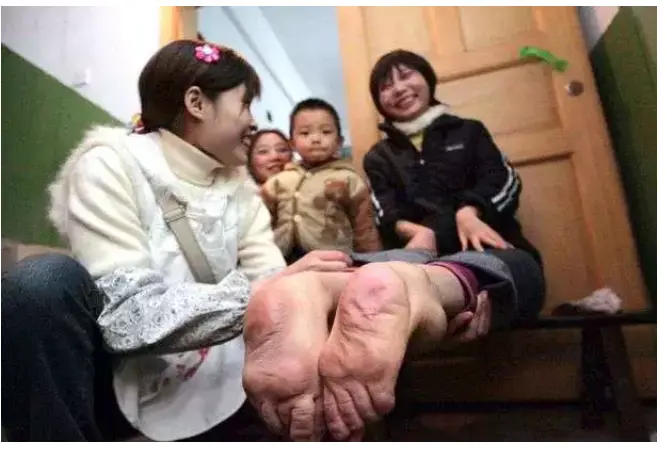 The picture above is showing a lady whose foot is upside down. According to reports, this lady born that way and she has given birth to children who are very normal without no physical deformation.
4. A Lady Who Changed Her Physical Appearance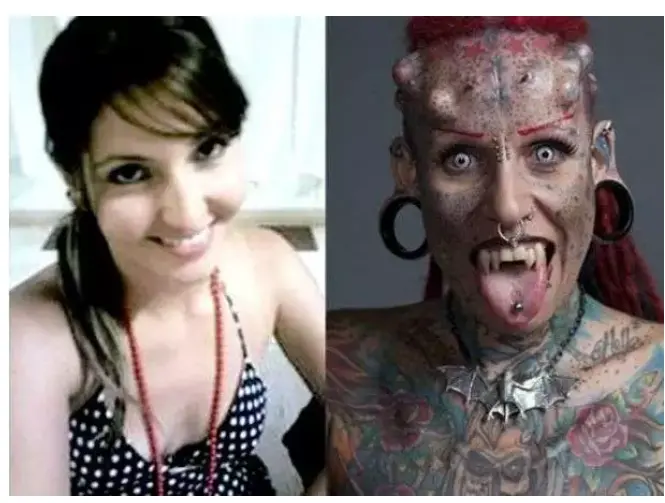 The lady above is named Mari Jose Cristerna. She was born as a normal and beautiful human being but she decided to transform herself inorder to look weird. With so much tattoos on her body, piercing, and fanged teeth, she looks totally different from before.a
5. A Woman With An Eye Pop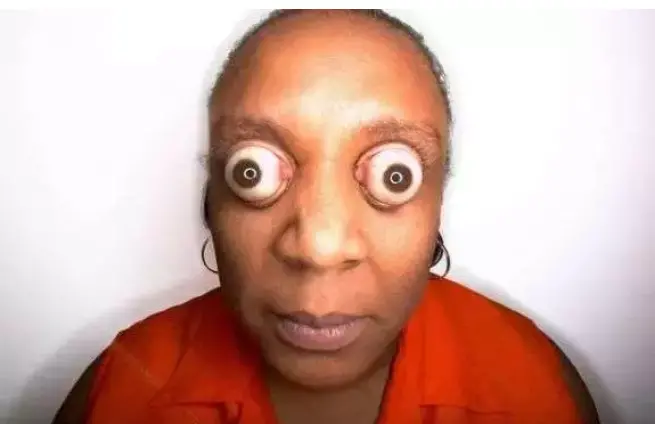 The woman above named Kim Goodman has held the Guinness record for the human with the largest eye pop up. According to her, she was surprised hold a record because everything seems funny to her.
6. A Man With No Body Fat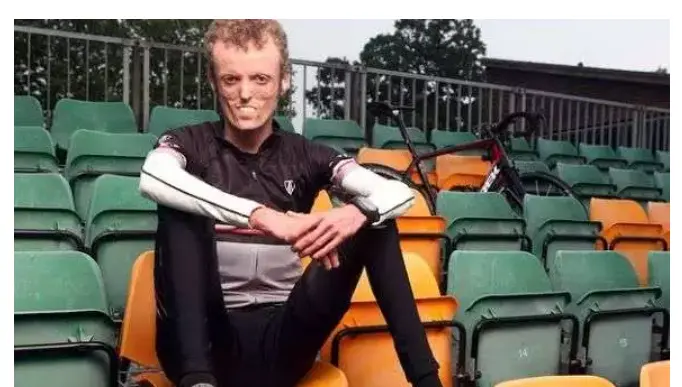 The man above named Tom Staniford is suffering from a rare condition called Myelodysplastic Preleukemic Syndrome which makes his body to be unable to store fat. Even though with his are condition, he still live normal life and he is a cyclist from London.
7. A Woman With Huge Legs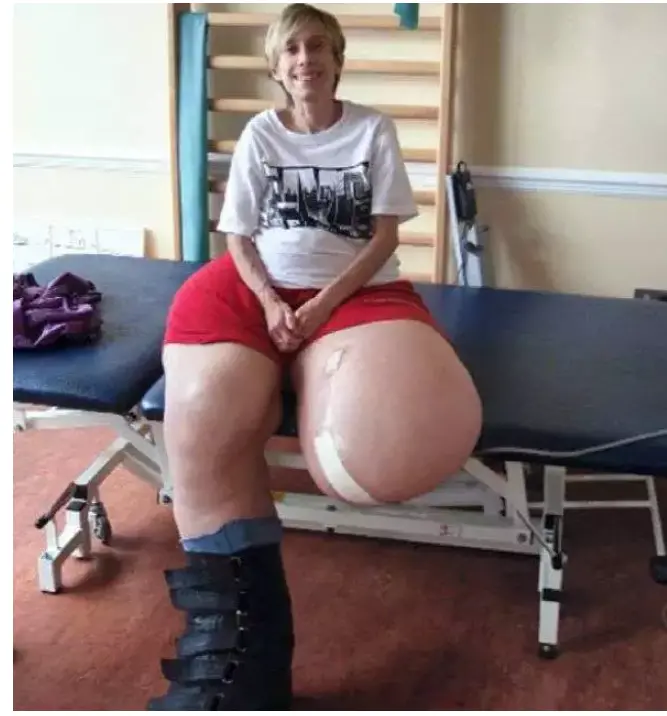 The woman above is named Mandy Sellars and she is diagnosed with Proteus syndrome. This condition is characterised by big lumps forming on the skin, thickening, and deformation of bones. Only 120 people are living with this rare condition in the world.
8. A Lady With The Longest Nails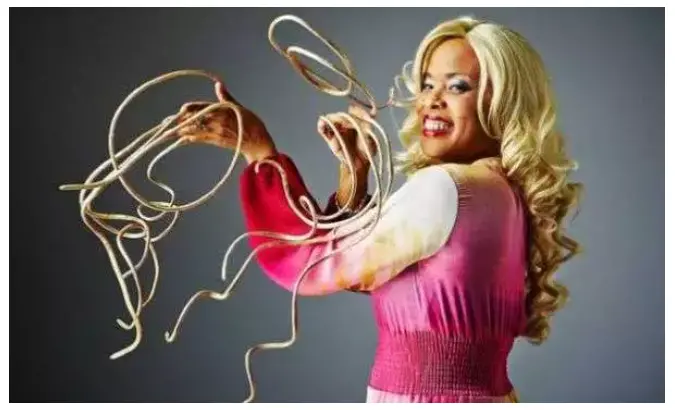 The lady above is a Guinness record owner for the female with the longest nails. Her name is Christine Walton and her nails are at 11 feet long.
9. Corset Training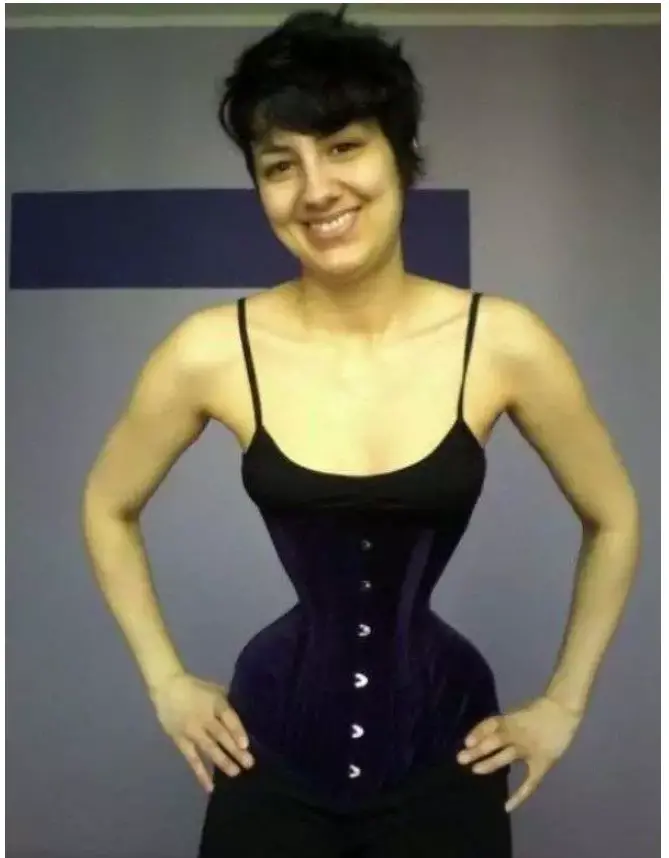 The lady above is a German whose target is to become the person with the samllest waist in the world. She engages in strengthous exercises and she is very knee on her diet.
10. Man With The Widest Mouth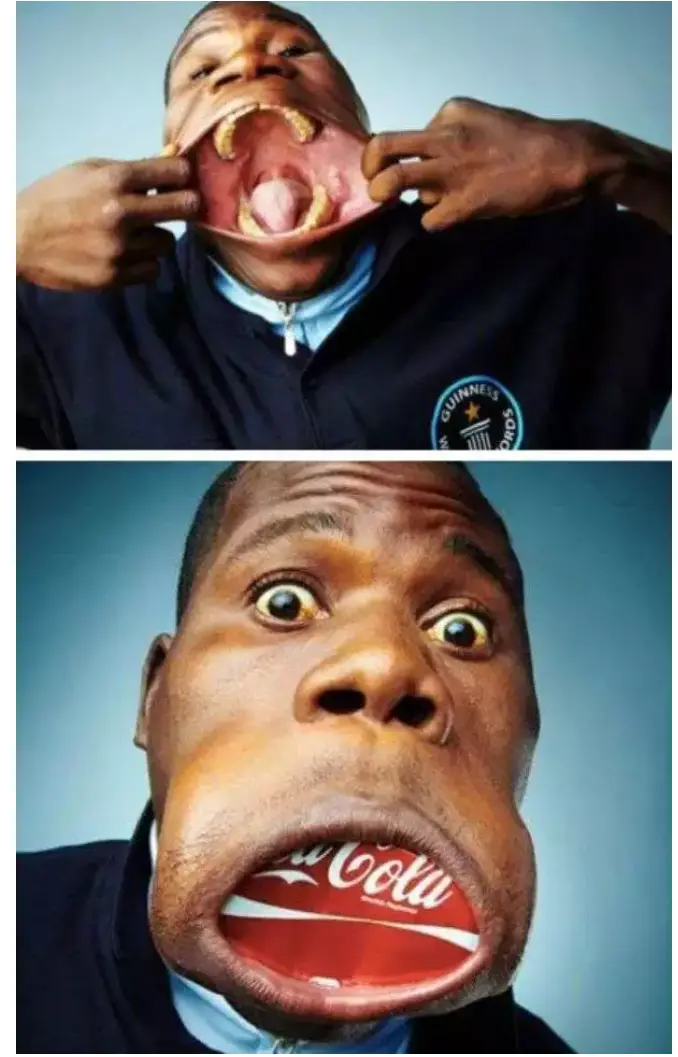 The man above is a Guinness record holder for being the ma. with the widest mouth in the world. His name is Francisco Domingo Joaquin and he is from Angola. His mouth is measuring 7 inches wide and he can easily fit a Coca-Cola can in his mouth.