The season 5 edition of Nigeria's most watched reality television show, Big Brother Naija gets interesting by the day. In what is the first of its kind in the history of the show, parents of the housemates are beginning to speak up about their children's participation in the show, and also try to give their support and/or blessings.
The latest of them being Terry Waya, the billionaire father of fan favourite, Kiddwaya.
In an interview granted to Dele Momodu of Ovation Magazine on Instagram, Terry Waya said he initially did not give his support to his son to participate in the Big Brother Naija show as he had no idea what the show was about.
Waya said that he had no idea that his son had left for the show, but only found out when he needed him to run an errand for him. According to him, Kiddwaya handles everything, including paying tuition fees for his brothers, going to London to take care of business, and things like that. Therefore, when he could not find him, he asked about his whereabout and was told that he had gone to Lagos. A friend of his had arranged an aircraft to take Kiddwaya to Lagos without his father's knowledge.
"When he came back, I asked him to isolate himself for 10 days or 2 weeks, after some time, he told me that he wanted to participate in Big Brother Naija, but the way I looked at him, he knew he could not continue the conversation, so he left."
However, leaving did not mean giving up for Kiddwaya. He was passionate about participating in the show that he got his father's friends and close associates to help convince him to grant his permission, yet his father did not budge. So, left for the show anyway.
Kiddwaya were isolated for several days before they entered the Big Brother Naija house.
While in isolation, Kiddwaya tried one more time to get his father's permission, this time, through his uncles.
According to Terry Waya, his brothers called to plead with him to allow his son participate in the show. They mentioned that Kiddwaya was worried that he may not enter the show after all if he did not give his blessings.
Well, the billionaire finally shifted ground after he thought "at his age, my father did not know my whereabout".
Waya added that he enjoys the support Nigerians have given to his son since he entered the Big Brother Naija house, especially as Nigerians are appreciating Kiddwaya based on who he is and not because of his father.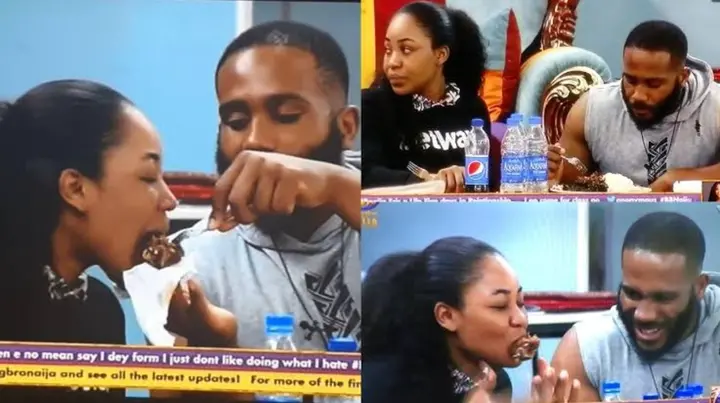 Terry Waya said Kidd is passionate about two things: the plight of young women who experience rape, and people at IDP camps across the country, hence, he would like his son to win, so that he can put the resources to good use.
Waya understands that there can be two outcomes in a game — win or lose — therefore, he knows that it is not guaranteed that his son will win the grand prize. However, he is not bothered about that as he says the support Nigerians have given his son is enough for him.
When asked about his son's relationship with Erica, the billionaire laughed and said he cuts across all Nigeria, and does not have a problem with anywhere his children decides to set up home. According to him, Nigeria is one, irrespective of the diverse culture and language.